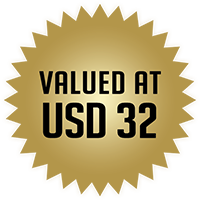 Don't miss out!
LIMITED QUANTITY AVAILABLE
Sign up NOW to get your FREE downloadable copy of
Unleash Your Inner Sage
We hate spam too. Unsubscribe at any time.
ANNOUNCING NEW BOOK
Are you tired of your daily routine? Are you placing a boundary around yourself and imagining this is the ONLY life for you, but it is leading nowhere? Is there something that you plan to pursue but are you dismissing it? Sometimes we brush away that little voice that wants more because we worry about the challenges that we may have to face. Now is the time to access your courage to understand what you are capable of accomplishing. If you are finding you can't get a good night's sleep because the one thing you want is constantly on your mind until you wake up again and begin the same mundane daily routine, then maybe it's time to start doing something about it. You weren't born to just work, pay bills, manage your family, and die. The truth is you have the capacity for GREATNESS inside you, far beyond what you are currently achieving. If you are ready to discover what that is, then this book is for you. You will learn to listen to your inner voice to help you discover the powerful yet simple changes you can do to achieve great things... Silence the surroundings and allow your inner voice to guide you.
LEARN HOW...
Reconnect with your inner sage to discover what is holding you back and take this wisdom to catapult yourself forward against all odds. Break free, regain control of your life, and embrace yourself to take actions!
Uncover in these Pages…
Finally realize the capacity you have to do great things and unleash your potential. Be your best version of yourself!
Discover the limiting conditioning you experience at the different stages of life
Understand the ways on how to break free from the conditioning experience
Uncover what stops you from achieving your goals and desires
Learn how the mind works and complement it with your inner voice
Strategies to show you how to "see" from your mind's eye so you can manifest from inwards to outwards
Understand how to use the mind model and your inner voice as tools you can use to your advantage to take action
Learn the tips to be more confident to push forward
Strategize how to establish a boundary that helps you make it happen
Uncover tactics to stay grounded and revisit the personal mind model every now and then
Determine how to strengthen your capabilities to support personal mind model to progress forward better